Residential and Commercial HVAC Services in Jupiter, FL
Carl's Air Conditioning & Appliance Service, Inc., does heating and cooling repairs and installs all major brand HVAC equipment and is always trying to save you money. Whether you need maintenance, repair, or installation of a new HVAC system, our team of experts will get the job done. Our years of on-the-job experience help us troubleshoot all your residential and commercial HVAC problems. Our goal is to repair units and not simply recommend a replacement. If your unit simply cannot be repaired within a reasonable budget, we will then suggest a new unit. If you don't see what you are looking for here, contact us. We will be happy to answer any of your service questions.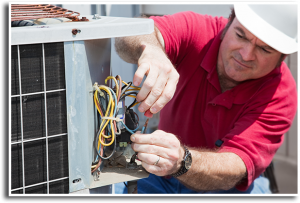 Air Conditioning Services
When your air conditioning system is on the fritz, don't sweat – just call Carl's Air Conditioning & Appliance Service! Carl's Air Conditioning & Appliance Service, Inc., is here to help you with your faulty air conditioner 24 hours a day, seven days a week. Our 40 years of combined experience has made us excellent at troubleshooting AC issues and quickly finding a solution. Our team of licensed and experienced experts will have your air conditioning system back up and running in no time, regardless of whether it's a single unit in your home or a complex HVAC system in your office building. Give us a call, and we will be there when you need us to be.
If you are interested in upgrading your air conditioning system you can give us a call as well. We offer advice on the best system for your needs and budget and provide free estimates on new installations.
HVAC Maintenance
Preventative maintenance is the best way to assure that you get the most out of your Jupiter air conditioning system, extend its life, and ensure that it runs at its peak efficiency at all times. At Carl's Air Conditioning & Appliance Service Inc., our preventative maintenance packages include thorough inspections for any damage to your unit or wiring. We also check duct work for any air leaks, and check the thermostat to ensure it is running properly. We examine power voltages, refrigerant pressures, and when conditions require it, we can pump down your air conditioning system. Our comprehensive annual preventative maintenance programs are designed to save you money by keeping your system running at peak efficiency, maximizing your energy savings, and extending the life of your system.