Appliance Repair Services in Jupiter, FL
Our home lives are centered on the proper functioning of our major household appliances. We often don't realize how much we depend on our appliances until one of them breaks down. At Carl's Air Conditioning & Appliance Service, Inc., we have been providing fast and reliable service to our customers in Jupiter for over a decade. One of our specialties is solving complex problems created by other contractors, so whatever problems you are dealing with, we can help!

We have the parts, experience, and tools to get any appliance repair job done. Whether you require basic appliance repair, or more complex and challenging repairs on high end appliances and ice machines, you can count on our expertise and quick response time to have things back up and running. We can service washers, dryers, refrigerators, ranges, garbage disposals, water heaters, pool heaters, and ice machines. We are familiar with all the major brands, such as Kenmore, Maytag, Samsung, Uline, Whirlpool, and more. However, our specialty lies in high end brands like Sub Zero, Scotsman, Kitchen Aid, and Marvel wine coolers. There is a reason we are one of Jupiter's most trusted sources for appliance repair! With a little know how and elbow grease, we can get nearly anything up and running again.
Appliance Maintenance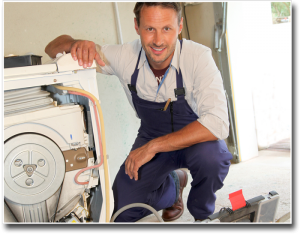 In addition to appliance repair, we are also able to service and perform preventative maintenance on a variety of home appliances. We can thoroughly clean dryer vents and refrigerator condensers. This can vastly reduce your appliances' energy use over time and help to ensure uninterrupted functioning. We can also clean ice machines, which limits algae and fungal growth and makes sure that your machine is sanitary. Don't leave your appliances' continued functioning to chance – schedule preventative maintenance today.
Whatever kind of appliance repair you need, please don't hesitate to contact Carl's Air Conditioning & Appliance Service, Inc. We have repaired appliances in homes and businesses all over Jupiter. Don't go without functioning appliances – call us today!
Call 561-744-6900 Today for a Free Appliance Service Quote!